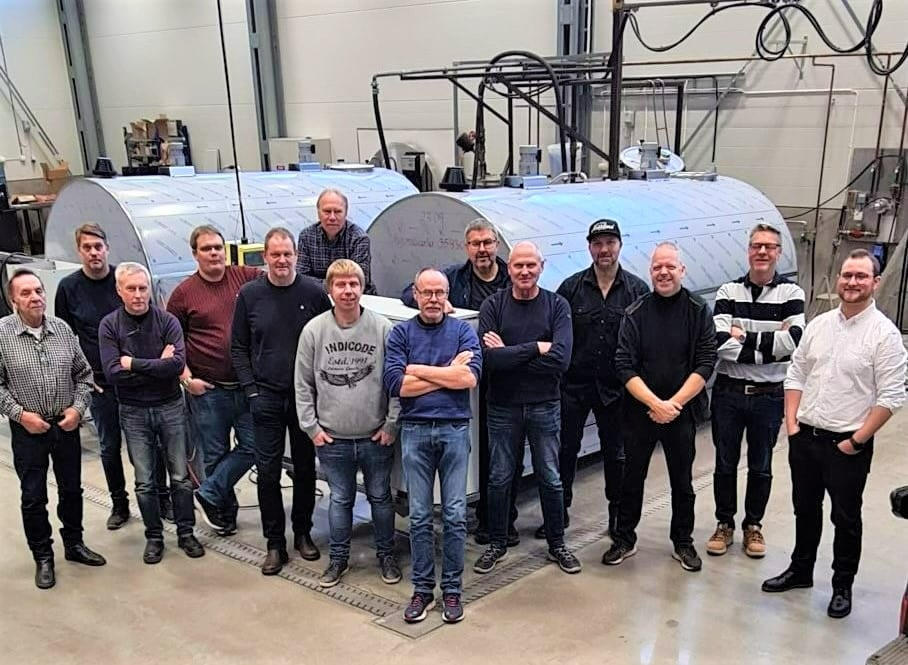 2021-12-03

Cooling companies visiting Wedholms
Training and experience exchange
A close collaboration with the field is important to us at Wedholms and therefore this week we invited representatives from the Swedish cooling companies for training, exchange of experience and good company. 14 of Sweden's most competent cooling technicians for milk cooling tanks visited our head office in Nyköping on November 30st to December 1st. Great focus was on our innovative CO2 tank which greatly impressed our visitors. Another priority topic was silo tanks, which are becoming increasingly common in Sweden.
Benefits for the farmer and the climate
Through a good collaboration with the local cooling companies, we can ensure that our customers get good installation and service of their milk cooling tanks and silos. At the same time it even makes valuable contributions to our product development, which also benefits our customers in the long run. Together, we can make milk cooling more profitable and sustainable – for the farmer and the climate.
Benny Jonsson and Philip Ring from Wedholms took care of our guests in the best way.
Follow us