Pick-up room: New option for silo
Our latest addition to the option range for silo tanks is a pick-up room in insulated lightweight material. The room is easy to install thanks to the low weight of the sections and the fact that the silo is prepared with connections in stainless steel. The pick-up room is delivered in a complete package, including walls and roof in lightweight material, frame in stainless steel, ventilation hatches and a lockable door with a window. There is plenty of space in the room to install a sink if desired. The pick-up room is a convenient and affordable alternative to the traditional milk room.
Learn more about our silo tanks >>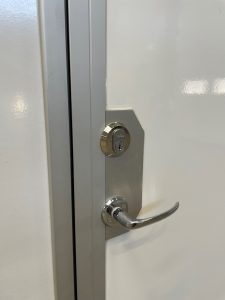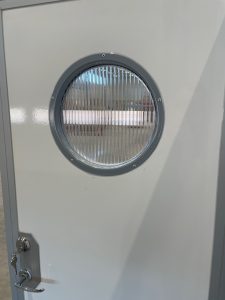 JARKKO MÄKELÄ
Service technician
The start-up of the first CO-2 tank was a plug and play experience, even though it was the first time we were in contact with the CO2-tank and the training was performed simultaneously and on distance.
ECKHARD BRITZE
Cooling technician
I especially like the easy way of mounting and possibility of remote maintenance. That makes the Wedholms milk cooling tank to the perfect choice for me and my customers!
CECILIA HJALMARSSON
Dairy farmer
For us, Wedholms was a natural choice. There is a lot of money in the tank and we do not want to risk spoiling it with a bad quality tank!
THOMAS SEIDE
Dealer
With a milk cooling tank from Wedholms, I can be sure to offer my customer a solution that fits for all his indivdual needs!
PER-OLOF ARNRYD
Milk truck driver
For me, Argos is the best control unit on the market today. There is one special button for me and I press it three times. It is easy to use and nothing can go wrong!
HÅKAN HJALMARSSON
Dairy farmer
With a milk cooling tank from Wedholms in my milk room, I can focus on everything else but the tank. It takes care of my milk day after day without any disturbance.
Find your local dealer
Wedholms Sales & Service partner
Lely Nautilus Sales & Service partner
No dealer in your area? Contact us directly.