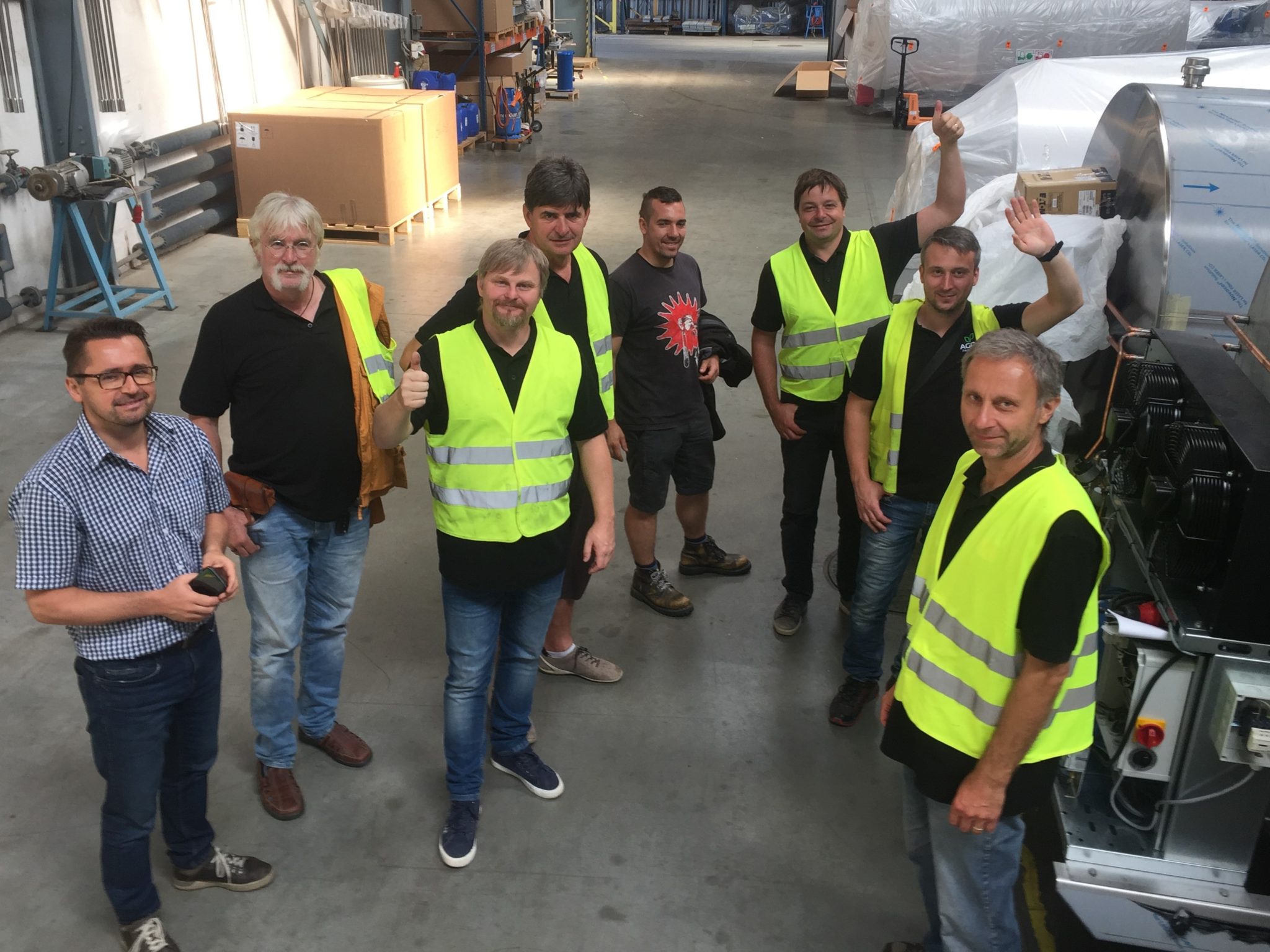 2019-08-14

Factory visit in Wrocław with Lely Center Sobeslav

Wedholms has a close cooperation with Lely Centers around the world, regarding sales and service of the Lely Nautilus milk cooling solutions. The Nautilus has been developed to offer the best integration with the Lely Astronaut milking robot. One of our partners, the Lely Center Sobeslav (Czech Republic), was invited to visit Eurotanks Wedholms' factory in Poland to learn more about the production of the Lely Nautilus. The staff from the Lely Center, together with Wedholms export manager Lars-Erik Rundqvist and factory manager Krzysztof Kowalski, got a guided tour of the factory and the opportunity to follow all steps in the production of the Nautilus tank, from a metal sheet to a complete milk cooling tank. The day ended with the final pre-delivery inspection of a tank for a Lely Center.

Are you curious about the Nautilus milk cooling solution and our cooperation with Lely?